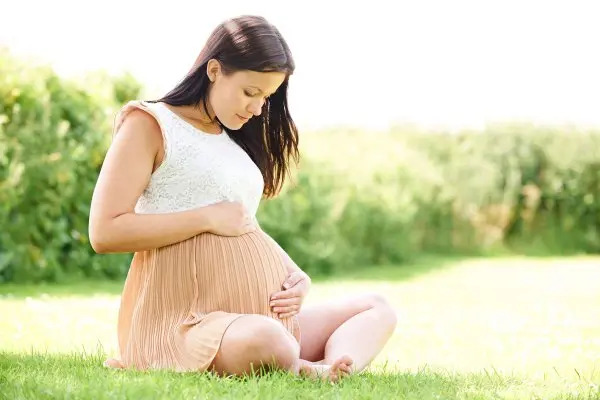 Obstetrics
Every pregnancy and birth is unique, and we strive to support your vision of the perfect experience with the goal of healthy mom and healthy baby. We support a wide range of delivery options, including: natural childbirth, labor support with our Midwife, Deanna Farmer-CNM, pain control with epidural, C-Section and VBAC. We enjoy caring for both low-risk and high-risk obstetrical patients. Some high-risk conditions we commonly care for include; advanced maternal age, multiples, diabetes, hypertension, IVF and previous cervical or uterine surgery. In the event that our patients have questions or needs after office hours, we have a physician on call 24 hours per day.
Prenatal Visits/ Appointments
Prenatal visits will be scheduled as follows:
New OB visit with your physician includes physical exam, Pap smear if due, blood tests and screening cultures
Every 4 weeks until 28 weeks
Every 2 weeks until 36 weeks
Once a week until delivery
If your pregnancy is complicated, more frequent visits may be necessary. It is advisable to make two or three appointments in advance. Please be assured that we make every effort to run on schedule; however, emergencies do occur. Please make sure we have your current telephone number and email address, as we may need to call, text or email you to inform you that we are running behind. If you cannot make an appointment, please call and cancel at least 24 hours in advance. If you deliver, we will automatically cancel subsequent appointments.
Routine Prenatal Labs – Labs performed on or before your first visit may include blood count, blood type and Rh, Rubella, urinalysis, hepatitis screen, syphilis serology, pap smear, gonorrhea culture, chlamydia culture, HIV testing, urine culture. Hemoglobin Electrophoresis, CMV, HbA1C, thyroid level or toxoplasmosis titer, if necessary.
When Should You Go to the Hospital
We welcome your questions. If possible, please hold routine questions for your regular prenatal visits. If you have questions that need to be addressed, please call our office during regular office hours. Our nursing staff can answer many of your questions or will find out the necessary information from one of our doctors and will relay the information to you. If your questions require that you speak directly to a physician, please be aware, we generally return calls during the late afternoon when we have finished seeing patients. If you have an emergency, please tell our receptionist the nature of your problem so that it may be handled immediately.
Although you are seen regularly during your pregnancy, you may have some questions and/or problems which occur between your visits to the doctor's office. Notify your physician or nurse if any of the following conditions outlined below should occur:
You have any severe pain
You experience persistent uterine cramping, backaches, or contractions of any frequency prior to 36 weeks (one month before your due date or earlier).
You do not feel your baby move for several hours after 28 weeks or if you think there is a significant decrease in your baby's activity (less than 10 movements in 2 hours).
You are having regular painful contractions every five minutes or less for one hour and are more than 36 weeks.
You think your water has broken, regardless of presence/absence of contractions. Repetitive leakage or a gush of fluid from the vagina.
If you have a temperature greater than 101 degrees.
Abdominal trauma or car accident